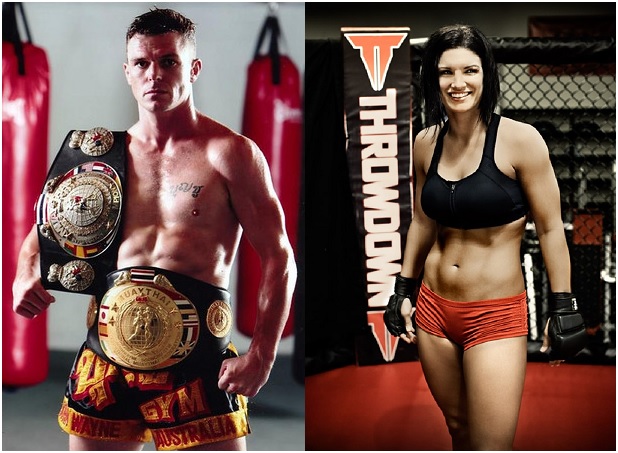 Thai boxing sport is in the mouths of every sports enthusiast, and this isn't without reason. The sport that originated in Thailand is now a global phenomenon, and the reason is not farfetched.
Muay Thai training offers health, fitness, and weight loss benefits for individuals who practice it. The sport improves the mental and physical well-being of trainees and ensures that they live healthier lives.
As the demand for Muay Thai boxing training is increasing, many persons now travel to Thailand to train in a Muay Thai camp. They can learn from experienced tutors in different islands scattered across Thailand and return home healthy and fit.
Here's why Muay Thai is well-deserving of the buzz it gets
1. Supports cardiovascular health
Your heart will thank you when you engage in Muay Thai sports because the exercises work on your heart health. The exercises you will perform will improve your heartbeat, increase blood and oxygen transportation, and ensure that your veins and arteries are in good shape to prevent high blood pressures, heart attacks, or cardiovascular diseases.
2. Fitness and Weight Loss
If you have been fighting the weight loss battle and losing, Muay Thai will help you to burn calories and lose weight in no time. It will also ensure that you are in good shape at all times.
Muay Thai is a hardcore sport that will make you burn a lot of calories as you train daily. Your body metabolism will increase in speed, breaking down the fat in your body for energy and muscles.
3. Build Muscle and abdominal strength
When you engage in Muay Thai training in Thailand, it strengthens your abs and muscles. You will learn to throw many punches and kicks in Muay Thai camp, and these movements will improve your muscles.
You will repeat these movements over and again, which will increasingly strengthen your muscles and core.
4. Boosts Hip Mobility
Do you know that unhealthy hips can cause pains, problems, and even severe medical conditions in old age? The best way to prevent that is to train in Muay Thai boxing and practice the kneeing and kicking movements that make your hips more flexible and stronger.
5. Muay Thai training offers stress relief
Many people deal with a lot of stress every day, and if left unchecked, this stress can snowball into mental strains and take a toll on overall health.
Muay Thai training provides a healthy outlet for stress, anger, and frustration. The fast-paced sport gets you hooked as you punch away your stress and frustration. After training, you will have a clearer mind.
6. Achieve Strong Bones
We can prevent weak bones and joints resulting from old age if we begin exercising and keeping fit early. You can prevent osteoporosis and other bone-related diseases by engaging in Muay Thai to improve your bone density.
Take the step now; visit a Muay Thai camp in Thailand or muaythai-thailand.com and begin training with experts for good health and a better life!