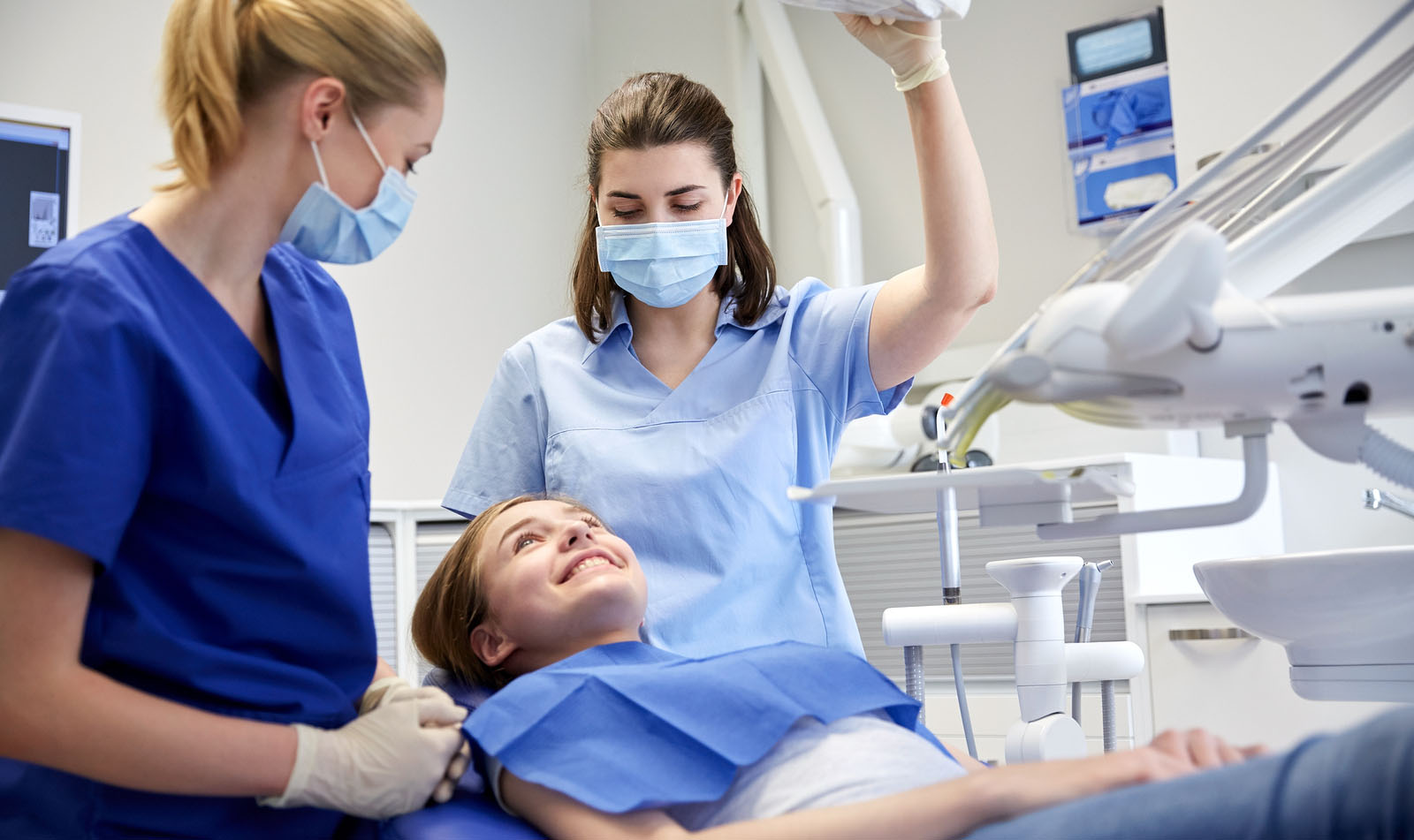 Maintaining one's overall health also involves proper dental care. Without it, several dental disorders may develop that affect a person's oral health and cause heart disease, diabetes, and pregnancy troubles.
But oral and dental treatment aren't always covered by typical health policies. Dental insurance comes in handy in this situation. This type of coverage can accomplish more than merely maintaining the teeth's health. Most of the components of dental insurance are similar to those found in traditional health insurance, but it also has certain distinctive features.
In this article, we discuss what dental insurance is, how it works, and much more. Let's get started.
What is dental insurance?
Dental insurance, as its name suggests, is a form of coverage created to cover the expense of dental care. In most cases, policyholders must pay premiums to obtain coverage unless it is provided for free, frequently through employer-based plans.
How does dental coverage operate?
Holders of dental insurance must continue to pay premiums to maintain their coverage, just like with other types of insurance. This could be carried out every month, every quarter, every six months, or every year. Payments for plans sponsored by the firm may be deducted directly from employee checks. So if you want to go for cavity filling and even learn how to reverse cavities, you can visit a dentist that accept your policy.
But policyholders are liable for additional out-of-pocket costs as well. The many fees that participants frequently have to pay to get dental coverage include the following:
This is the amount the policyholder agrees to pay out of pocket before the dental insurance provider handles the expense of coverage. The relationship between a deductible and the premiums it covers is inverse. Thus, generally speaking, the larger the deductible, the lower the premium, and vice versa. This means that when one increases, the other reduces. Preventive services like regular exams and teeth cleanings typically do not call for a deductible, which is something to keep in mind.
Often known as a copay, this describes a set amount that a policyholder must pay for a limited number of dental services, with the remainder covered by their insurance company.
After the deductibles have reached their maximum, the policyholder and the insurer divide the cost via a procedure known as coinsurance. The payment structure used by the majority of dental insurance policies is 100/80/50, which means:
100% coverage for preventative services
80% coverage for essential services
50% of major restorative dental operations are covered
Annual maximum
This refers to the annual maximum the dental insurance policy will pay. Once this is achieved, the policyholder will be responsible for the expenses of any dental services. Yearly coverage maximums normally range between $1,000 and $2,000. Policyholders can choose to use policies with larger limits, but this will increase premiums.
What's covered under dental insurance policies?
Like other types of health care, dental plan benefits vary by plan and insurance carrier. Always review the plan benefits paperwork for the plan you're considering for further coverage information. An insurance plan for dental care will normally pay for the following:
Regular examinations and cleanings, typically twice annually
Cavity fillings
Tooth extractions
Implants, bridges, and crowns
X-rays
Root canals
Dental apparatus like retainers
Emergency dental procedure such as oral surgery
Please remember that variable levels of coverage may apply to specific dental equipment or procedures. Precautionary treatment, like cleanings, is often covered; other procedures, like emergency oral surgery or fillings, may have bigger out-of-pocket costs. Before coverage for these operations begins, you might have to pay a deductible. Usually, preventive care is exempted from this.
What is not covered under dental insurance?
Dental insurance policies typically do not cover cosmetic dental operations like veneers, gum contouring, teeth whitening, and tooth shaping. These treatments are not regarded as medically required because their only goal is to make your teeth appear better; as a result, the patient is responsible for covering all costs. Some insurance policies cover braces but typically come with additional costs and/or long waiting periods.
Should you get dental insurance?
If you don't currently have dental insurance, you might be debating whether purchasing your own policy is worthwhile. There's no common answer here, as everyone's financial circumstances and oral health needs differ. In general, you should begin by comparing the costs of a dental plan to your average yearly dental care expenses. Analyze the costs of your dentist's twice-yearly cleanings, X-rays, fillings, and other standard dental care. After that, contrast these expenses with the dental plan rates for various plans. Remember that you might be able to write off your insurance costs regarding tax time.
If you're debating whether to purchase your own policy, you should also consider your general oral health. It will probably be worthwhile to spend the money on coverage if you have a history of dental issues because you will have more peace of mind. Remember that Medicare will not pay for dental work unless it is medically essential if you have Medicare.
Also, it is recommended that customers thoroughly consider the benefits and drawbacks of dental insurance before making a purchase. These are the benefits and drawbacks of purchasing insurance.
What factors should you take into account before buying dental insurance?
It can be tempting to choose the dental insurance plan with the lowest premiums when choosing a plan. Yet, as business gurus frequently caution, "cheaper does not always mean better." Apart from fitting into their budget, the ideal dental coverage plan should match the policyholder's oral health needs.
Read the fine print carefully before enrolling in any dental insurance to ensure you know what you'll have to spend out of pocket, what services are covered versus those not, and what your deductible will be. Just purchasing what you need can help you save money, and today's stand-alone policies may be easily tailored to fit your needs and budget.
Lastly, don't wait to shop for a dental insurance policy. The sooner you purchase a policy; the sooner you can utilize your dental benefits.