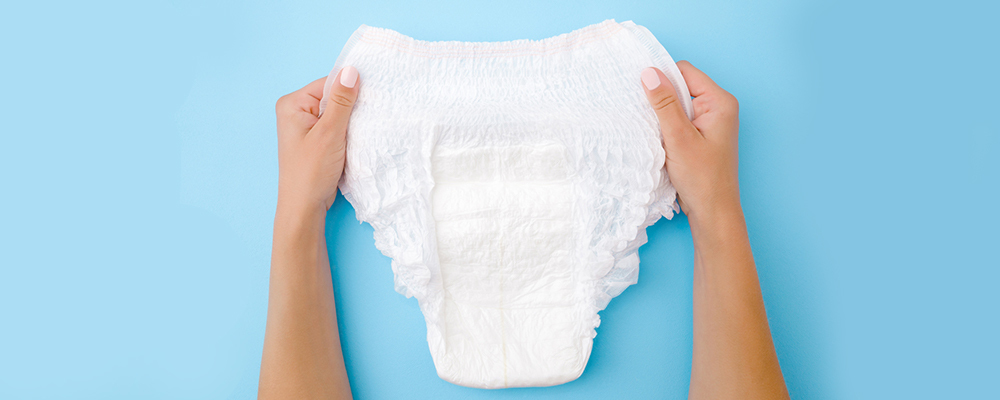 Incontinence can be a debilitating problem for men across the world. While there were little to no options for men to maintain their dignity, especially during their old age, the time has changed. The invention of adult nappies and pads has helped men regain some control over this major problem. In this article, we will look to help people learn about men's pads and nappies and learn about their benefits.
Adult Nappies
Adult nappies could be deemed as the most important invention for both men and women, especially senior citizens, as it allows them to work, eat and sleep comfortably and not worry about soiling clothing or bedsheets. Men pads and nappies are specifically designed to prevent leakage and improve the quality of life of customers. Adult nappies and pads have gained popularity as most men nowadays want to look neat and tidy and avoid the embarrassment of soiling themselves or clothing. In fact, adult pads from reputed brands like Confidence Club will also have superior quality to prevent wetness, soreness or rashes on skin. This makes them the perfect choice for men who are prone to incontinence. In addition, they come in different shapes and sizes to make sure that men can choose one that suits their specific needs.
Pull-Up Pads & Nappies
With a lot of different types of men pads and nappies to choose from, men have more options than ever before. While selecting men pads and nappies, it is important to select ones that fits your style, size and budget. Therefore, it is critical to narrow down what you need and what type you want. Pull-up pads and nappies are one of the best options for men who want to be active and not feel burdened by incontinence. They have elastic straps at waist and leg openings to prevent them from slipping. In addition, the pads and nappies are designed to fit tight to the body, making them more efficient in use by protecting against leakage even when people are active. Pull-up nappies are perfect for nap and sleep-time usage as they help men have comfortable sleep without the constant lingering worry of wetness and soiling. This can reduce the worry of accidents and make for a stress-free life. Most pull-up adult nappies that are currently in the market have also been designed to be worn under underwear to ensure maximum comfort and usability. In addition, the soft non-woven materials also reduce irritation to skin as they dry more quickly.
When you select pads and nappies from reputed brands like Confidence Club, what you see is what you get. All the men pads are of premium quality, so you can be confident that the product will deliver the service you want. With the availability of products on the internet, you can shop with ease and convenience. If you are looking to buy adult nappies and pads, you can contact Confidence Club, one of the leading continence management companies in Australia or browse/choose any of their quality nappies/pads from their expansive portfolio.